Homeopathic Belladonna is the classic remedy for Scarlet Fever. It will help prevent it if given at the first sign of an outbreak.  It is also one of the best remedies to help to cure it if you get the illness.  More about this later on: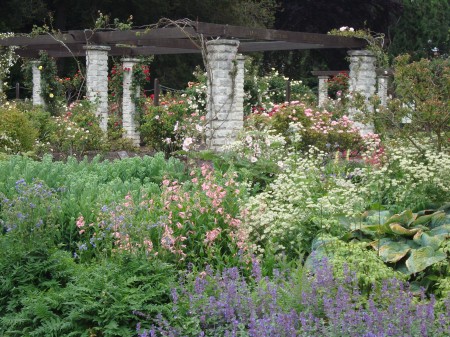 Who Is Susceptible to Scarlet Fever:  Children under the age of five are usually more susceptible to Scarlet Fever, but children up to the age of 15 can succumb to this childhood illness.   Scarlet Fever is not usually life threatening these days.   Scarlet Fever has not been so much of a problem illness since antibiotics such as penicillin were invented.  Penicillin and other antibiotics have been effective in bringing Scarlet Fever outbreaks under control, because they kill off the germs which cause Scarlet Fever.  But there is a down-side to using antibiotics, or vaccines, for the common childhood illnesses:
Scarlet Fever In Hong Kong: The trouble with this new Scarlet Fever outbreak in Hong Kong is that it seems to be a particularly virulent strain which might have mutated, or immunized itself somehow against the common antibiotics  which are used to treat the illness.  It does not seem to be responding to antibiotics.
Now this IS a worry, because it suggests that the Scarlet Fever bacterium may have gotten so strong BECAUSE of our use of antibiotics to manage the common childhood diseases.   Bugs find other ways to survive if they are bombarded with antibiotics.  They become stronger, and more resilient.
And this is always the concern which people have about child immunization, because the more vaccines, or immunizations, or innoculations that your child is given, the weaker your child's immune system becomes.  This means that your child's immune system might be weakened to such a large degree that it cannot naturally fight off any unknown diseases, such as new strains of the common illnesses.
Vaccinations Weaken The Immune System: If a child is continually being vaccinated for this or that, then that child's system will expect the help of a vaccine for anything and everything which comes along.  Their systems will not be able to tackle these new diseases.  When the day comes that there is not a vaccine to protect your child, because the disease has suddenly mutated and formed a new strain of bacteria, then there will be serious cause for concern.
Alternatives To Antibiotics: Of course, if your child is sick, then you must see a Doctor.  But in the meanwhile, you might be interested in finding out more about the natural remedies and treatments for scarlet fever which are listed below.
Natural Remedies For Scarlet Fever/Vitamin C and Homelopathy

Vitamin C Therapy: Remember that large quantities of Vitamin C, especially Calcium Ascorbate, or Ester C,  have an antibacterial and antiviral effect:  This treatment has been proven to be effective in the treatment of Swine Flu, and many other disease. But you could go to a Homeopathic doctor, or an Ayurvedic medicine  practitioner,  BEFORE your child gets sick, to investigate the alternatives of treatment for these childhood illnesses.
How To Prevent Scarlet Fever:
Hahnemann, who discovered Homeopathy, discovered that Homeopathic Belladonna is a prophylactic in Scarlet Fever.  This is an incredibly useful piece of knowledge in the case of a Scarlet Fever outbreak, as a prophylactic is a PREVENTATIVE. 
Belladonna is a preventative of scarlet fever. So, you would begin taking the Homeopathic Belladonna as soon as there was a warning about an outbreak, BEFORE your child got the infection.
More On Belladonna as a Natural Remedy For Scarlet Fever: W.A. Dewey says in his book "Practical Homeopathic Therapeutics", that Belladonna for preventing Scarlet Fever "has been abundantly verified in practice."  We do not know for sure that this new strain will also respond to Belladonna, but it is quite likely that Belladonna will be just as  effective.
Homeopathic Sulphur is reputed to be the next best thing for the treatment of Scarlet Fever. (see W.A. Dewey)
I found Homeopathy to be a wonderful alternative to allopathic medicine and antibiotics.  It seemed to be especially effective in treating my children, I think, because children generally are quite sensitive, and so they respond well to Homeopathy.  People who have used mountains of antibiotics and other medications do not respond so well to Homeopathic treatment, because their systems have become hardened through long term use of medications.
Homeopathic Remedies: So here are some Homeopathic remedies which have been used to treat Scarlet Fever.  Again, I urge you to go to a Homeopathic practitioner, or an Ayurvedic professional, before your child gets sick.
If your child is sick, then do not hesitate – go to the doctor.
Generally speaking, only one remedy should be used at a time.  You can buy an Aconite, Belladonna, Chamomilla mixture at most health shops, called ABC.  This is a good general remedy for many children's ailments, and it might still be good for treating or preventing Scarlet Fever.    However, for a serious disease, the remedy needs to be chosen carefully.  Each remedy has a specific action, and so the 'case' needs to be examined thoroughly before deciding on a remedy.
List of The Most Common Remedies for Scarlet Fever: Belladonna; Gelsemium; Bryonia; Ailanthus; Rhus toxicodendron; Lachesis; Ammonium carbonicum; Zincum.  These remedies are outlined in the book "Practical Homeopathic Therapeutics" by W.A. Dewey, B. Jain Publishers PVT. Ltd. New Delhi.  He also states that Homeopathic Belladonna was discovered by Hahnemann to be a prophylactic of Scarlet Fever:  It prevents Scarlet Fever.
Other Homeopathic remedies which W.A. Dewey indicates could be useful for different stages of the disease are:  Cuprum; Calcarea carbonica;  Kali sulphuricum;  Rhus tox;  Arsenicum;  Sulphur. Of course, only one remedy would be chosen out of this list, perhaps to follow up the treatment which might have begun with Belladonna, or Gelsemium.  Get some professional advice, unless you know your Homeopathic medicines.
More Reading:
Lives could be saved if, as well as Vitamin C treatment,  homeopathic medicine were at least given a try in some of these 'incurable' illnesses.  Let's pray that the pharmaceutical companies loosen their strangulating hold on the medicine industry, and let Homeopaths prove the worth of their science.
See Merrilyn's other posts on Homeopathy and Herbal Alternatives to Vaccination:

Vaccinated NZ Girl Dies From Meningococcal Disease 3rd September 2012
http://merrilynhope.com/un-refuses-compensation-to-haiti-for-cholera/
Save Homeopathy – Brief History And A Royal Horse Called Hypericum
Vaccination Alternatives and Homeopathic Remedies For Scarlet Fever
Scarlet Fever Outbreak in Hong Kong/Homeopathic Alternatives
Complete List of Gluten Free Foods for People with Wheat Sensitivity