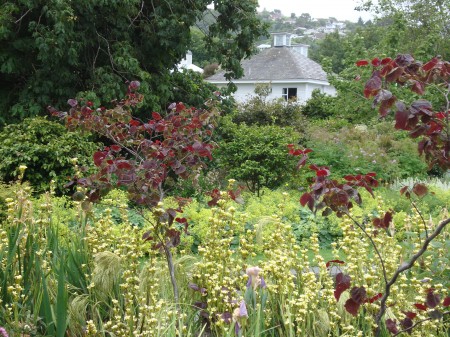 Natural Remedies To Help Prevent and Treat Scarlet Fever
Of course SEE YOUR DOCTOR OR PROFESSIONAL HOMEOPATH if you suspect Scarlet Fever. Scarlet Fever is very contagious and is a serious disease because of complications which can set in, such as lung and kidney afflictions.  The illness is contagious from the onset and until the skin begins to peel, after the fever has finished.  But here is some information about some vaccine alternatives which may prove to be helpful..
The 'glass test' can be done to test any rash which has appeared.  To test with the glass, simply press down the end of a glass over the rash.  If the rash does not disappear when the glass is pressed down over the rash, then it is probable that the person has Scarlet Fever.  However, do not rely on this test alone, because some cases of Scarlet Fever have 'disappearing rash'.  See your medical professional.
Personally, I have never had any experience with treating Scarlet Fever, but since I have had enormous success with treating  the fevers of other childhood illnesses, such as whooping cough, croup, measles, mumps, chicken pox, etc, with Homeopathic medicines, I am confident that the words of the experts are true – that even Scarlet Fever can be prevented, and treated successfully, with the use of the appropriate Homeopathic remedies.
It is worthwhile remembering that Vitamin A in larger than usual doses also works as a preventative and a cure for most childhood illnesses.
I will elaborate on the advice of  certain Homeopathic doctors in this article, which follows on from previous articles on the subject of Homeopathy which I have written – see 'Link Between Vaccination And Obesity New Study Suggests' —  'Natural Treatments and Remedies For Scarlet Fever'–  'Scarlet Fever Outbreak In Hong Kong' — 'Unicef Gives Vitamin A For Measles Epidemic In Syria' — and 'How Can I Prevent Scarlet Fever?' for more info.
Alternatives to vaccinations, which may prove to be more effective than vaccination in the long run, are readily available to us in the form of Vitamin C therapy, Vitamin A therapy, herbs, and homeopathy.
Vaccinations, or Immunization, can be a very risky business.  The immune system can be severely impaired from vaccination – see my recent post about the lady in my street who got the flu the following day after vaccination, and who has developed chronic asthma since having that flu vaccination three years ago:  She had to be hospitalized for asthma, only days after getting the flu vaccine.  She had never ever had asthma before.
This brings us to another other thing about vaccinations – they do not always work to immunize the person against the illness for which vaccination was intended,  which is why everybody should be considering such safe alternatives as Homeopathy, Vitamins, and Herbal therapy.
You never know – you just might need this information if that vaccine does not work.  My post entitled 'Scarlet Fever Outbreak In Hong Kong – Vaccination Alternatives', illustrates why people should be interested in finding alternative remedies to vaccination:  Vaccination and antibiotics have failed to stop the scarlet fever outbreak in Hong Kong.
The other thing is that childhood illnesses have a purpose in developing the child's immune system.  The majority of children do not suffer complications from having the common childhood illnesses, but instead, as Dr Studer tells us,  'often gain an important experience and take a leap forward in their physical and psychological development, following an illness'.  This, he says, is a common observation amongst paediatricians who have observed children who have not been vaccinated, but who have experienced the normal childhood illnesses.
Dr Hermann Michael Stellmann is quoted as saying: "It may sound almost heretical, but I am convinced that childhood illnesses make a healthier child in the end."  See this quote on page 29 of Dr Hans-Peter Studer's book entitled 'Vaccination:   A Guide for Making Personal Choices'.
Homeopathic remedies are non-invasive, unlike vaccinations.  Homeopathic medicines can help to strengthen the immune system so that we can recover quickly from getting any illness.  They very often can work as a preventative, or act to lighten the effect of an illness.
So here we go – more info on Homeopathic Remedies for Scarlet Fever, in case those vaccinations have not worked.  Much of this information is drawn from the  book by  W.A Dewey entitled: ' Practical Homeopathic Therapeutics', and also from the book 'The Prescriber' by Dr John H. Clarke, M.D.

Homeopathic Belladonna – The Classic Remedy for Scarlet Fever.  Hahnemann, the doctor who discovered homeopathy,  proved that Belladonna in homeopathic doses works as a prophylactic for Scarlet Fever. There are numerous provings which show Belladonna to be effective in treating scarlet fever, or as a prophylactic.  A prophylactic is a preventative.
You can give Homeopathic Belladonna in 30C potency, or 6X, as soon as you hear that there is an outbreak of Scarlet Fever about.  With the 30C, I would give one dose a day of just around four or five drops.  Do this for a week and then stop for a week.  Then repeat for another week as before.  If your child should succumb to the infection after the first week of preventive treatment, then give the Homeopathic Belladonna preparation immediately. Use several times a day if needed, to bring down fever, then reduce the dose to twice a day, then once a day as the temperature returns to normal.
The indications for Homeopathic Belladonna are when fever is present with bright rosy cheeks, sore throat, strawberry coloured tongue, and swollen glands. The pupils may be dilated. There may be delirium, twitching, and the patient is unable to sleep.
Homeopathic Belladonna is complemented by Calcarea carb., and also with Homeopathic Sulphur, which are other useful remedies to use in treating scarlet fever. Either of these remedies could be alternated with the Belladonna remedy, perhaps every hour on the first day, or until the fever has subsided.
Homeopathic Bryonia can be used for treating Scarlet Fever.  With this remedy there is a quick development of the rash, with thirst and sharp pains in the chest.
Homeopathic Ailanthus is described by Dr Dewey as having the ability to 'save life oftentimes in the most desperate cases'.  This is one to remember for doctors whose patients have not responded to antibiotics, but who look near the end.  When the patient is in a stupor, with a 'dark and purplish rash'….swollen throat and neck, nasal discharge, vomitting, headache, dizziness, drowsiness and prostration, with perhaps blood in the stools, watery and smelly discharges….then Homeopathic Ailanthus could be a life-saver.
Homeopathic Rhus toxicodendron can be used in 'adynamic' cases, and in the later stage of the disease, if rheumatic pains are present, with depression, weakness, restlessness and 'eruptions do not come out well'.  Drowsiness with a smooth red tongue and swollen glands, with symptoms slow to come to a head.
Other useful remedies for Scarlet Fever might be:  Homeopathic Lachesis for 'adynamic' cases, Homeopathic Hydrocyanic acid, Arsenicum, Ammonium carbonicum, and Zincum.
Dr Dewey says that Zincum has been useful in treating children who are either restless and delirious, or very quiet and too weak to develop an eruption to expell the disease.  This inability to throw off the infection can result in brain symptoms such as meningitis with sharp pains in the head.  In this case, Dr Dewey recommends Zincum which can help to 'bring out the eruption and save the life of the child.'
Emergency treatment can be gained from using the Schuessler cell salt remedies, which are homeopathic preparations.   Dr J.B. Chapman describes Kali mur as 'the chief cell-salt remedy for the treatment of Scarlet Fever'….., when there are 'eruptions, swelling, with white-coated tongue and albuminous urine.'
Dr Chapman says that Ferrum Phos is useful in the early stages, with 'quick pulse, headache, shivering, sore throat, bleeding of the nose, and other initiatory symptoms'.  He suggests alternating Ferrum Phos with Kali Mur.
Kali Sulph could be useful in the later stages of the illness, to hurry up the rash and promote the peeling of the skin.  Useful if the eruptions are suppressed suddenly, with lack of perspiration but with high temperature and dry skin.  So says Dr Chapman.
Other articles on Homeopathic Remedies: