New Strains Of Influenza Are Threatening The Human Race.  Antibiotics and Immunizations are not working for some of these hybrid viruses.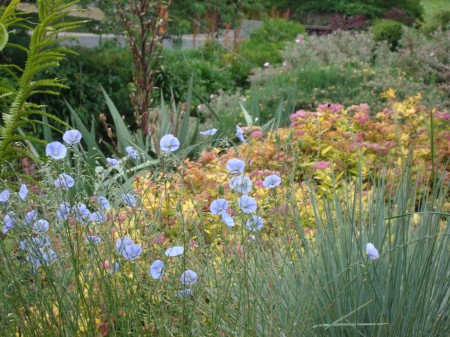 Homeopathic Medicine could work for this new strain of Bird Flu,the H7N9.  When modern antibiotics do not work, homeopathic medicine and vitamins should most definitely be used instead to help save people's lives.
See Merrilyn's posts on the use of homeopathic remedies for various illnesses: 
http://merrilynhope.com/vitamin-c-cures-swine-flu/ 

Of course, since I have not had Bird Flu myself, I have not tried Arsen alb or any other homeopathic remedy on the Bird Flu Virus, but Arsen alb could very well be effective.

Since Vitamin C has proved effective for the deadly Swine Flu and other life-threatening infections, I would be looking to use intravenous Vitamin C as well, if I contracted the Bird Flu Virus.
Over 100 people so far have fallen sick with the deadly H7N9 Bird Flu Virus.  Of these people, one third who have succumbed to the disease have died.
The medical profession would do well to explore the range of Homeopathic remedies, which are available for treating different kinds of influenza.   Appropriate Homeopathic treatment, along with Mega doses of Vitamin C, and Vitamin A, might have prevented these people from dying of the Bird Flu.
Remember that antibiotics did not work to cure swine flu either, but when megadoses of Vitamin C were given, taken intravenously, some people were saved from dying of Swine Flu.
This H7N9 virus is affecting people in parts of China, and others who have come in contact with the disease. Some travellers have caught the bird flu, after coming in contact with infected chickens.
If I had the disease, I would be powering into those 1000mg tablets of non-acidic Vitamin C, or heading for a clinic which could administer some megadoses of intravenous Vitamin C.
If I was taking 1000mg tablets, I would take one tablet each hour until an improvement was noted.  I would also take Vitamin A capsules to the tune of three times the recommended dose each day. I would take the megadoses of Vitamin A for up to three days only.
Depending on the specific symptoms, I would choose a Homeopathic remedy from one of the following, and change the remedy as needed, when the symptoms changed.
Note:  Each remedy has its own range of specific symptoms, so it is necessary to examine the symptoms for each remedy so that the most effective remedy can be used.  A homeopathic doctor should be sought in the case of a serious illness such as Bird Flu.
Homeopathic Remedies For Flu:
Aconite
Arsen alb
Belladonna
Baptista
Bryonia
Camphora
Eupatorium
Gelsemium
Glonium
Mercurius
Phytolacca
Veratrum alb
Note about Iatrogenic Illness to Angus who commented on this post:  Read my post entitled:  'Medical Causes of Death'.
Accidents DO happen. We can never know just how many people suffer iatrogenic illness. But iatrogenic illnesses and deaths certainly do occur from time to time.
Only a year ago or so my cousin came back from Australia to have a cancerous portion of his bowel removed. Guess what? The surgeon removed the TOP part of his bowel, when it was the BOTTOM part of the bowel which should have been removed. The mistake was discovered just as he was waking up. So he was shot back into the operating theatre to have the bottom part removed. Too late to put back the good,top part of the bowel the surgeon had cut out.
This 'accident' was, like many, not reported as negligent practice. Many such-like mistakes go unrecorded, because people are too nice to complain.
My own daughter was initially made sick from aerial drops of 245T -same ingredients as Agent Orange which contains Dieldrin – We were intensively sprayed with 245T in a country area while I was pregnant. This caused chronic 245T poisoning which made us all very sick. It took several years for our health to recover after this spraying incident.
After my daughter was born, when her breathing was so bad, and she was so ill, doctors guessed she might have had cystic fibrosis, but this was never confirmed.
Anyhow, interesting to note that the actual CAUSE of her death was an overdose of Ventolin done by a young nurse at the hospital we were staying in. This caused heart failure and brain damage almost immediately after a whole test-tube full of ventolin was poured down her throat. I saw it happen. We eventually took her off life support after a month because there was no improvement. We had to let her die.
Interesting to note too, that I went to the doctor after the spraying, because my own health had suddenly become so bad, with asthma-like symptoms among other things. I wanted the doctor to note that the spraying had made me and my young son sick, so that our symptoms from 245T poisoning were recorded. My hopes were to get the stuff banned.
The doctor told me that there was nothing wrong with 245T – no record of it causing illness in humans – and that my illness was all in my imagination. What an ignorant doctor – the stuff was already banned overseas at that stage, but NZ was still manufacturing it.
This should give you some idea about the influence the chemical and pharmaceutical industries have on our society, how lies are told, and how rules are bent so that they can continue to profit where they can.
Lives could be saved if, as well as Vitamin C treatment,  homeopathic medicine were at least given a try in some of these 'incurable' illnesses.  Let's pray that the pharmaceutical companies loosen their strangulating hold on the medicine industry, and let Homeopaths prove the worth of their science.
See Merrilyn's other posts on Homeopathy and Herbal Alternatives to Vaccination:

Vaccinated NZ Girl Dies From Meningococcal Disease 3rd September 2012
http://merrilynhope.com/un-refuses-compensation-to-haiti-for-cholera/
Scarlet Fever Outbreak in Hong Kong/Homeopathic Alternatives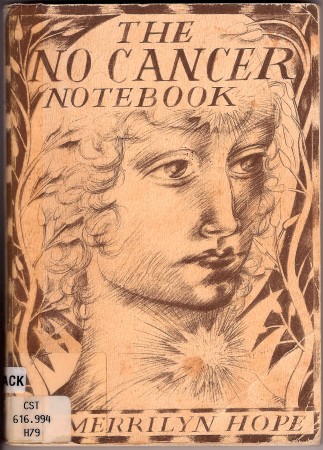 A reprint of Merrilyn's 1980's Health Book entitled: NO CANCER NOTEBOOK is available for purchase.