Baking Soda is Alkaline. It can help to neutralize toxins in the body and reduce acidity.  A less acid body is less stressful and may help you to recover from addictions.
However, if you are on medications, or low sodium diet, then you should ask your doctor or naturopath before using baking soda.

It is good to be a non-smoker.  Give it up and become more healthy.  Enjoy the fresh air and those lovely walks again, without getting puffed-out.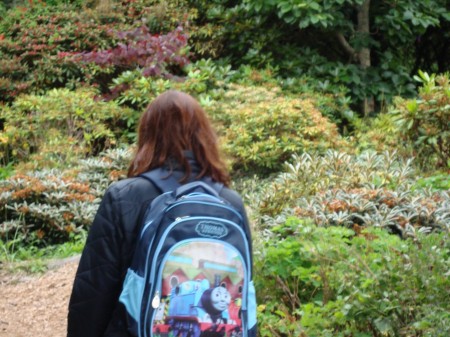 Addicts of tobacco and alcohol and other drugs notoriously favour acid-forming foods such as  red meats, pork, coffee, and dairy foods, sugar and wheat-foods such as pasta and bread.
The Best Dietary Measure To help Yourself Stop Smoking Is:

To cut out acid-forming foods and adopt an alkaline diet which avoids the use of dairy foods,  sugar, gluten and all wheat products including bread and pasta.

Eat Alkaline Greens: Eating plenty of raw greens will help to make your body more alkaline. Try to eat brown rice instead of wheat bread. Use more vegetables and fruits in the diet, with easily digested protein such as lentils, beans, free range eggs,  soy products, and sprouted seeds such as mung beans and alfalfa.
Sprouted seeds are especially alkaline and provide many important enzymes which your digestive system needs to function well.  Include plenty of sesame seeds and sunflower seeds in the diet.  These are rich protein and calcium foods and they are more on the alkaline side than acidic flesh foods.  Sesame seeds and sunflower seeds are  dairy-free and calcium-rich foods which will help your frayed nerves to settle.
Diet To Help Your Digestive Function: Eating these foods will take a lot of stress out of your digestive function.  This   will have a beneficial trickle-down effect on your nerves, which will  help you in your goal to stop smoking. You will digest your food better, and have more of a sense of well-being than before, when you were eating more acidic and heavy foods.
I have mentioned baking soda in an earlier post entitled 'Giving Up Smoking'. In this post, I mention Richard Webster, who is an exponent of the baking soda remedy to help stop smoking.
See Merrilyn's other postsfor more ideas:
Richard Webster has devoted many years to helping people with behavioural problems, including people's addiction to smoking. He published a booklet which accompanied some tapes  called 'Ezi-Stop'. This was published by Prestige Marketing 1995.
The alkaline nature of baking soda makes it effective in neutralizing acids in the body.  An acid body can be made alkaline through taking a little baking soda each day.
Baking soda is suggested as a remedy to help stop smoking by  Richard Webster and other experts in the field, because it  can have an immediate effect to stop you taking that cigarette which you imagine you really need. However, baking soda  should never be substituted for eating a healthy alkaline diet.
Two Week Treatment: Also, it is not advisable to keep taking baking soda indefinitely.  Use it for a couple of weeks, then stop for a couple of weeks before you start using the baking soda again,  even if you have not managed to quit smoking yet.   Too much baking soda taken on a regular basis is not good for your kidneys.
The Technique For Using Baking Soda To Stop Smoking: Simply put a touch of baking soda onto the tongue whenever you feel the urge to smoke.  This technique is not recommended for people who are on specific low sodium diets, or who have high blood pressure.
However, considering that smoking can actually GIVE you high blood pressure,  I think that I would rather opt for a touch of baking soda, which might reduce my desire to smoke and do some good to my health in the long run, rather than take another cigarette.
Also look at the post entitled 'What Happens When You Give Up Smoking', and 'Calcium Rich Foods'. 'Detox Diets' might also be helpful.
Homeopathic Remedies to consider might be those suggested by Dr John H. Clark in his book 'The Prescriber'.  Just one remedy should be selected, depending on the symptoms, constitution and habits of the person trying to quit smoking. Read his book for dosage recommendations: Nux vom., Camphor, Stroph., Phos., Plumb. acet., Spigelia, Calc. phos., China, Arsen alb. He says homeopathic medicine can be of great assistance in breaking the habit of tobacco. The appropriate remedy can help break the desire for tobacco.