Toxic Chemicals In The Form of  Vaccinations, Agricultural Herbicides, Pesticides and Artificial Chemical Fertilizers – These are the OBVIOUS reasons that people get allergies.  Yet they are rarely   mentioned in public discussions by doctors and specialists in allergy control. Why is that, you may ask – Well, there is a lot of  money to be made by doctors, specialists, and drug companies, who are likely to give you yet another drug or concoction of some sort, ostensibly to 'help' your allergy symptoms.  If the real cause of allergies and other problems such as high or low blood pressure was made known,  – i.e  that the chemicals in our food, medications and environment are the cause of ill health and allergies, there would be no need for around 95% of all medications. The drug companies, and many specialists, would go broke if all toxic chemicals and  vaccinations were outlawed.  Simple as that.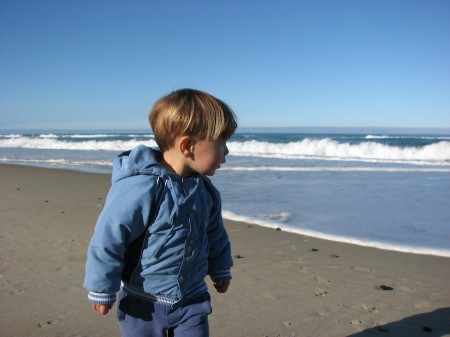 Toxic chemicals such as herbicides, pesticides, insecticides and vaccination drugs were not even mentioned on TVNZ Channel One this morning, 9th November 2011, when an allergy specialist from an allergy 'clinic' was interviewed just before 9AM on their breakfast programme.  The specialist said that allergies to many things, including pollen, kiwifruit, apples, peanuts and other foods, are on the rise all over the developed world.
Question:  Why is that, he was asked.
Answer:  One hypothesis, the allergy specialist said, is that children, especially, do not develop their immune systems properly, because they are kept in sterile environments when they are young.  This, as we all know, is a factor in people having deficient immune systems.  If you are not exposed to germs in the environment, your immune system does not develop immunity to these germs, and the result is that you have low immunity to things like flu and other infections, and are likely to suffer allergies.
But NO MENTION was made  by the allergy specialist about the methods which are commonly used to get rid of germs, and bugs and weeds, -vaccinations, antibiotics,  herbicides, pesticides, insecticides, and artificial fertilizers  which are widely used in our country and in other  'developed' countries of the western world –  These things, as well as killing off all the helpful germs, actually do damage to your body, to your liver, your brain, and your immune system.  They cause cancer, for a start, as well as allergies.
And no mention on this interview with the allergy specialist about  the  effects of antibiotics, which are pumped into our children via the vaccinations which governments, at the will of the drug companies, are trying to make mandatory world-wide.  Antibiotics, including vaccinations, are harmful to the health and should never be used unless there is an emergency.  Each vaccination and antibiotic that you give your child will be lowering your child's natural immunity, and causing harm to the liver and immune function.  These chemicals and antibiotics not only cause allergies, they cause  depression, alcoholism, arthritis, cancer, infertility, parkinson's disease, multiple sclerosis, autism,  and other conditions of ill health, if not now, then later in life.
The allergy specialist went on tho say that ' "There are still holes in this argument of sterile environments", and that this theory  of  environments being too sterile  has not been fully accepted.  Does he not have a brain, or is he being paid bonuses by some  drug company for not mentioning toxic chemicals such as vaccinations, artificial fertilizers,  agricultural and household insecticides and weed killers, etc as being the REAL CAUSE OF ALLERGIES?  The allergy specialist has everything to be gained if  the real cause is kept secret, which is that toxic chemicals in food and environment, and vaccinations, cause allergies:  There is money to be gained by  drug companies, doctors, and  allergy specialists while people continue to get sick from drugs and environmental poisons.

The allergy specialist refrained from stating the obvious – the part of his hypothesis which is missing, actually – and that is that toxic chemicals used in both agriculture and about the house, and medical vaccinations, are the real reason that people are increasingly suffering from allergies.
Antibiotics and Vaccinations  Weaken the Immune System:   Be warned that those vaccinations you give your child will weaken your child's immune system, making him or her more likely to suffer allergies of various kinds.  The allergy specialist did not mention the vaccinations which are given on a mamoth scale to children in New Zealand and all over the so called 'developed' world.
Food Is Contaminated With Toxic Chemicals:  No wonder that the allergy specialist mentioned that in New Zealand, many people suffer allergies from kiwifruit.  Did you know that an antibiotic is currently being used on kiwifruit in New Zealand, in an effort to curb the disease which threatens to wipe out all our kiwifruit orchards?   I have noticed that kiwifruit over the past two years tastes of a chemical which I cannot identify, but which gives me a headache.  Formerly, before this chemical was being used, our kiwifruit was not so toxic.  Now I know that, whatever other chemicals are being used to grow kiwifruit, there is a good dose of the antibiotic Streptomycin in it.  Streptomycin is the antibiotic being sprayed on kiwifruit vines.  So kiwifruit – which should normally be a wonderful food, high in Vitamin C, and cleansing fibre for the intestines, are probably causing more harm than good now, because of the poisons you will be ingesting with every kiwifruit eaten.  Your children will be taking in the antibiotic Streptomycin, as well as many other chemicals – The antibiotic Streptomycin on its own is enough to cause problems with your immune system function, and give you allergies.
Organic Food is Best:  But even organic food will have traces of agricultural chemicals which have been used in the past.  Protecting your organic plants from toxic spray which is being used down the road is always a problem for the organic farmer or agriculturalist.
Vaccinations and Antibiotics are just the worst thing for growing children.  They will predispose your children to allergies, arthritis, cancer, heart problems, and other things later in life.  Evidience of the failure of the vaccination system can be seen in the escalating incidence of glue ear, and complications because of measles, mumps, and other common childhood infections.
I have proved that no vaccinations is best.  After my eldest child, whom I had allowed the plunket nurse to vaccinate, developed terrible eczema, stomach pain, ear trouble, and sleeplessness, I decided that never would I allow any child of mine to be vaccinated again.  My daughter has a year old child who  is  a second generation child of a no-vaccination family.  He is breast fed on demand.  He has had NO ear trouble,  NO allergies, and nor has he had any illness of any kind.  This is nature's way, given that his environment is chemical free, and he is breast-fed – that he should be immune from infections such as measles, until he is old enough to cope with these infections naturally.  Of course he WILL get measles, mumps, and other infections, but his immune system will naturally beat off these diseases, and strengthen his immunity in the process.
Trouble is that many babies being born in New Zealand are being born to parents who were vaccinated as children.  This means that the parents' immunity has been interfered with, and so the new baby will not have as strong an immunity as it normally would, if the parents had not been vaccinated.  This is why these epidemics of measles and other childhood diseases have become rampant, and especially virulent.   95% of New Zealanders have apparently been vaccinated.  This means that 95% of the population are likely to have weaker, sickly children who are less able to combat these common childhood illnesses without suffering complications of some kind.  But if mankind is to survive at all, then it is important that we build up the immunity of the next generation.  This will take some skill and extreme care, to get the next generation surviving without the use of antibiotics and vaccinations.  This is where the expertise of a classical homeopath, ayurvedic practitioner, and vitamin therapist will be necessary, if you decide not to immunize or vaccinate your child.  It CAN be done.   I believe all vaccinations and immunizations should be discarded in favour of the homeopathic alternatives, to get our children back to health again.