Does Aspirin Reduce Cancer Rates
Aspirin is a synthetic form of a natural medicine which comes from White Willow Bark.  The herb, which is unadulterated,  is the best form of this medicine to take, but even then, long periods of taking white willow bark would not generally be recommended by most alternative therapists.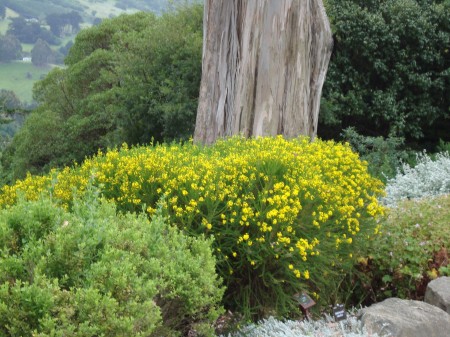 The British medical magazine The Lancet has come out with an article which claims that Aspirin can reduce the likelihood of one's succumbing to cancer.
Mind you, alternative health practitioners have known about the value of aspirin in treating cancer and melanoma for decades.  It's just that the findings of alternative health practitioners is not taken too seriously on the whole:  alternative therapists do not have the backing of big drug companies to aid their research.  And this leads me to wonder just who is behind this latest 'Prevent Cancer With Aspirin' craze?  You can bet that some powerful drug company is behind this:  Watch out for a price increase on Aspirin……..
Yes – Aspirin has been used as part of at least one alternative method for CURING cancer for at least 50 years or more.  Dr Max Gerson found that using aspirin, combined with Vitamin C, was effective in counteracting the pain in his cancer patients, as well as being effective in playing a part in reducing their cancers.  Vitamin C was used with the Aspirin, as this helped reduce the negative reactions of aspirin.
However, this treatment is a little different to what the lancet is recommending.  The Lancet, according to what i have gleaned from the BBC report on the 8th December 2010, is not suggesting that Vitamin C be taken with the Aspirin treatment.  This means that the negative effects of the aspirin will not be alleviated at all.  Also, the lancet is suggesting that people take Aspirin over a long period, which could be very HARMFUL to people.
On the 8th December, the local New Zealand Herald  reported the Lancet as saying that the longer Aspirin was taken, the better were the benefits.  The Lancet studies reportedly said that over 20 years of taking Aspirin reduced  the risk of getting  prostate cancer by 10 %, and that a reduction of  60% for oesophageal cancer was documented, and that the risk of bowel cancer was reduced by a third over the same period of time.
Aspirin Can Cause Internal Bleeding: Dr Max Gerson, and others, did not recommend the use of Aspirin over long periods.  Rather, they saw Aspirin, in combination with Vitamin C to enhance the benefits of the Aspirin,  as being used as a shorter-term medication until the cancer patient had recovered.  And this is because Aspirin CAN BE DAMAGING TO THE KIDNEYS.  ASPIRIN CAN ALSO DAMAGE THE CAPILLIARIES.  ASPIRIN CAN CAUSE STROKE AND HEART ATTACK.  ASPIRIN CAN CAUSE BLEEDING OF THE STOMACH AND BOWEL.
Of course, the Lancet says that you should consult your doctor about taking Aspirin in order to prevent your risk of cancer, or heart disease or stroke.
But why not use your common sense instead?  Aspirin should never be taken as an on-going medication.  Whilst it might have about a 20% effect in reducing the risk of cancer, taking aspirin does not ensure that you never get cancer.  it only reduces the risk  by about a quarter.  And meanwhile, by taking Aspirin long-term, you will be eroding your kidneys, heart, liver, and other organs.
For further reading on suggested natural cancer treatment read