Discussion on Radio NZ Unfair to Homeopathy
This is Homeopathy Awareness Week, recognized world-wide, from 10th to 16th April, 2014.   Interesting that Homeopathy Awareness Week has almost co-incided with the findings of the British Medical Association, who reported in the British Medical Journal recently that there is no proof that standard pharmaceutical flu injections work.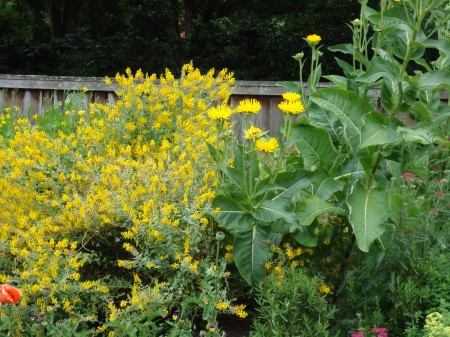 Great – at last!!!!  All anti-flu jabs and tablets should be banned in my opinion.  Homeopathy and Vitamins C  and A are better, safer alternatives.
I know many people who have been made ill by having a flu injection. I have written quite a bit on the potential dangers to health from having flu jabs or other vaccinations. One lady I know ended up in intensive care, such were her reactions to a dose of 'Tamiflu'. It has taken her several years to recover from what appeared to be extreme allergies, asthma, and near nervous collapse, all of which transpired after her dose of 'Tamiflu'.
But our NZ medical people, who have stock-piled masses of this useless and sometimes even downright dangerous drug, are insisting that the British study is 'incomplete'.  They intend to go right on using it.  Because they have already spent a fortune buying in their stock-pile, they want to palm it off onto the public somehow.  Those drug companies must still be laughing their heads off.
Since it is World Homeopathy Awareness Week, one would expect that homeopaths might have been given the opportunity on radio (and TV, which I have not watched for ages) to describe how homeopathy works, to discuss what common ailments might respond to homeopathic treatment, and what homeopathic remedies you might consider using for those ailments.
But not so, apparently.  Homeopathy is under what I believe to be a co-ordinated attack by all those who protect the interests of pharmaceutical drugs, and if you look online under 'Homeopathy Awareness Week', you will see that my assertion seems to be correct:  Most of the listings favour those against homeopathy.
Today, the last day of 'Homeopathic Awareness Week', I heard, just before the news at 12 noon on Radio NZ, a damning account of homeopathy.  The reporter said, in unequivocal terms, that Homeopathy Awareness Week's purpose was to show people why homeopathy should not be used or trusted.
She is wrong. This is NOT the intended message of 'Homeopathic Awareness Week.
Homeopathy Awareness Week In NZ has not been given A Fair Go on our New Zealand National Radio station:  Attack is the best means of defense, they say.  I believe the medical authorities, backed by the drug companies, are behind the attack on homeopathy which I heard on radio today. The attacker, a science reporter, was astoundingly ignorant and misinformed about almost everything to do with homeopathy.
Either ignorant, or perhaps this reporter is being paid to say the damning and untruthful things she said.  The only thing about homeopathy which she appeared to know a little about, was that the remedies were 'shaken', she said.  Well, the word is 'succussed', dear reporter.  She also made the incredible allegation that homeopaths often did their 'shaking'  (succussing) of their remedies over a Bible.
This unfounded belief of hers about some practitioners using a Bible to make their remedies, is a blatant lie, probably prompted by drug company interests, to make homeopaths look totally ridiculous.  The reporter uses this absurb Bible-bashing idea deliberately to give weight to  her statement that homeopathy is just a 'magic medicine', no better than a placebo, she said.
Well, homeopathic medicine, properly prescribed, is NOT a placebo, it is NOT MAGIC,  and it has nothing to do with the Bible.
The Royal Family have used homeopathy for decades.  They have been a long-lived lot.  The Queen has her own personal homeopathic doctor.  I would have hoped for more Royal stories about homeopathy during 'Homeopathy Awareness Week', especially with the Royals, Prince William, and Catherine, the Duchess of Cambridge, only leaving our New Zealand shores today.
Now, what about there being a potential cure for ebola in the form of a homeopathic remedy?  I have written myself about the possiblity of homeopathic remedies being used for a range of diseases which so far do not have any cures.  Homeopathic remedies, as well as megadoses of Vitamin C, and Vitamin A, should be taken seriously by the scientists who are say they are looking for cures. Trouble is, these remedies are not on the agendas of most drug companies' research items.
Anyway, this science reporter took up the issue of ebola – somewhere she had read that homeopathy could be a potential cure.  This was her response:
'Homeopathy is just water.  There is nothing in it.  You cannot cure ebola with water', she said. Personally, I have never cured a case of ebola, but I am quite prepared to believe that the right homeopathic remedy could work, since homeopathic medicine has worked for me and my family for flu, and a whole range of other ailments and childhood illnesses.  Homeopathic remedies can even be used, more safely, I believe, as an alternative to vaccinations of many kinds.
If this reporter would only visit me or any other person with a small amount of homeopathic knowledge, we could help her avoid the flu with so-called homeopathic water.  But we would have to use the right remedy.  I would use homeopathic Arsen alb.  There are some other good ones which you could use, but I find homeopathic Arsen alb particularly good as a prophylactic for flu viruses.
Homeopathy is NOT a placebo, as this reporter said.  Any old remedy will not do.  The right remedy can reverse the beginnings of a flu, scarlet fever, and help many childhood illnesses.  But the right remedy has to be used if you want to alleviate the symptoms, or reverse the condition. Conversely, I could make this reporter feel a little sick for a while by giving her a remedy which was entirely inappropriate.  So much for the placebo effect of her so-called magical 'water' remedies.
The reporter obviously has NOT done her homework into the history of homeopathy.  She declined to tell us that homeopathy practitioners were silenced about their findings way back in the 1920's, when the pharmaceutical companies banded together to oust homeopathic science.  They formed the nucleus of what is now the  mighty and powerful American FDA – Federal Drug Administration.
Homeopathic doctors, no matter how well qualified in the medical profession, were not allowed to publish their findings on homeopathic medicine after around 1925.  This is why we have little evidence of homeopathy successes in the public domain today.
Homeopathy was silenced a long time ago by the powers that be.  It looks as if those powers that be are still afraid to let homeopathy into the public arena for fear that it might prove to be safer and more effective, and cheaper too, than their pharmaceutical medicines.