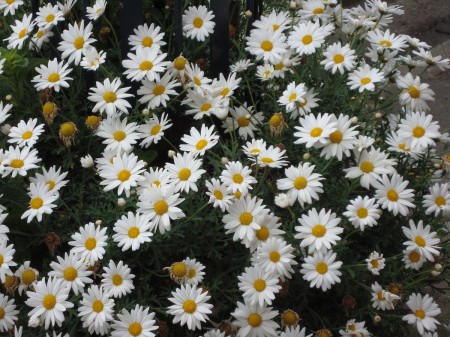 Natural Remedies:  Bach Flower Remedies can help the emotions of adolescence.
The Bach Flower 'Rescue Remedy' is always a good stand-by for extreme distress, such as shock, grief, or the nerves of exams.  The 'Rescue Remedy', which is a combination of several of the standard Bach Flower Remedies, can be used pretty much like the homeopathic Arnica remedy, which is another good one for shocks of all kinds, emotional or physical.
Personally, I have found the 'Rescue Remedy' to be very effective as an emergency treatment for nerves and shock.  I have also occasionally used other combinations of the flower remedies for specific emotions, at times when things have been 'difficult to swallow' in the outside world.  Bach Flowers are excellent for treating any negative emotions which are being held.
Nigel Dawes and Fiona Harrold recommend some specific remedies to help teenagers with common problems of adolescence.  Their book 'Massage Cures', which is published by Thorsons Publishing, Northamptonshire, UK, 1990,  has some very helpful information on the subject of massage therapy and using essential oils and Bach Flower remedies to cure some common ailments and states of anxiety.
Here are some of the remedies gleaned from 'Massage Cures', which might be useful for some problems of  adolescence:
Shock, Grief or General Distress:  Bach Flower 'Rescue Remedy'.
For Exam Nerves:  Combine White Chestnut, Hornbeam and Larch.
For General Depression:  Sweet Chestnut combined with Gorse.
Feeling inadequate, inferior, and lacking confidence:  Larch.
Crab Apple:  Feeling one is unattractive or ugly.  For problems of puberty – e.g difficulty adapting to menstrual cycle. The voice-breaking in adolescent boys.
Not able to stand up for oneself.  Too submissive. Being bullied:  Centaury.
Resentment and feeling powerless to change one's predicament:  Willow.
For Anorexia or Bulimia:  Willow.   
Apathy.  Disinterested in things.  No enthusiasm:  Gentian.
Doubt and indecision about future career-path:  Wild Oat.
For Feeling isolated.  Feeling alienated from one's parents:  Willow.
Some other remedies which might be worthwhile trying are:
Aspen for being pessimistic about life or fearing the future.
Elm for feeling overwhelmed by study and responsibilities.
Impatiens for impatience.  Being snappy and irritable.
Olive for exhaustion.
White Chestnut for excessive worry.  Restless sleep or insomnia.
Walnut for difficulty adapting to changes. Walnut is a great courage-builder.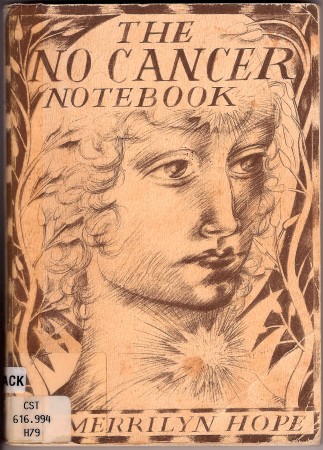 A reprint of Merrilyn's 1980's Health Book entitled: NO CANCER NOTEBOOK is available for purchase.
The cost is $60 New Zealand currency.  This includes postage.
Send an email to [email protected] to order.