Natural Treatments To Support Immune System:  Useful Herbs and Vitamin C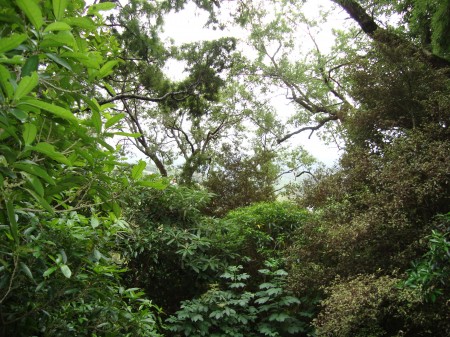 All herbs which help to strengthen the immune system are helpful in treating AIDS.  Viruses which attack the immune system often do not respond well to antibiotics and other medications, whereas they will respond to many natural treatments, such as garlic, and Vitamin C.
Garlic, allium sativum, and Echinacea all help to control viruses, but the most effective natural treatment of all in treating people afflicted with the AIDS virus has been proven to be Vitamin C.
But, unfortunately, Vitamin C is rarely offered to people in orthodox medicine, because Vitamin C has many opponents in the drug industry.

Dr Brighthope has said of Vitamin C:  "Its opponents are still trying to discredit one of nature's most powerful healing substances."….More about this further on……
Vitamin C is a proven anti-viral, anti-fungal and anti-biotic remedy which is extremely useful in treating the AIDS virus and other diseases.
Thomas E. Levy writes in his book 'Curing the Incurable: Vitamin C, Infectious Diseases and Toxins' that the AIDS and HIV infection are 'preventable and reversible conditions', and sites the research done by Cathcart in 1984 which show this.
Dr Levy states on page 95 of his book that Cathcart proved that Vitamin C  used on a regular basis can result in the complete suppression of all AIDS associated symptoms.
Dr Cathcart did his provings with Vitamin C which was administered by mouth.  The improvement was such that secondary infections usually associated with the disease were prevented.  This is a significant finding, because most AIDS patients die, not from the AIDS virus itself, but from secondary infections.
Dr Levy suggests that if Vitamin C were  to be taken intravenously, and  continued over a longer period of time, it might be possible for the AIDS virus to be properly cured.
Dr Ian Brighthope who is President of the Australasian College of Nutritional and Environmental Medicine at Melbourne is a Vitamin C specialist who has researched Vitamin C as a therapy for many so called 'incurable' diseases, including AIDS.
Dr Ian Brighthope  has written an article, which you can read on line, which attests to the fact that the medical authorities, pushed by the drug companies, are choosing to ignore Vitamin C as a powerful healing substance.
Dr Ian Brighthope and his colleague Dr Ian Denman wrote a letter to "Nature" magazine to correct some misleading and incorrect information which was published in "The Melbourne Age" on 4th August, 1998 on the use of antioxidants such as Vitamins E, A, and Vitamin C .
The "Melbourne Age' had published an article entitled "Cancer Linked To Vitamins" which was written by a Dr David Harrison.  This doctor stated that 'preliminary studies into the use of anti-oxidant vitamins E,A, and C had indicated it might make the disease worse"……and that "In two studies, they increased the risk of lung cancer and mortality."  However, as Dr Brighthope and Dr Denman pointed out, this doctor who is an opponent of Vitamin C  declined to name the studies which he said had proven cancer was linked to vitamins.
So this statement by Dr David Harrison is simply not credible: This opponent of Vitamin C is obviously a pawn in the drug companies' game to cheat people out of the right to the truth, and the right to alternative treatments. In effect, this is murder:
Many people are being deprived of the right to get well, and the right to live, simply because Vitamin C is being denied them as an alternative treatment to drug companies' prescription medicines.  Dr Brighthope spoke on television late last year about this very sad reality:  He was interviewed on NZTV about people being denied Vitamin C therapy for Swine Flu in New Zealand and Australian hospitals.
Dr Brighthope stated that Vitamin C is a PROVEN remedy for Swine Flu, and said that it was wrong that hospitals were letting people die, rather than administer intravenous Vitamin C.  Why NOT administer Vitamin C, even at the last minute, when all other treatments had failed?
One family of a person suffering from Swine Flu  in New Zealand threatened to sue the hospital if they did not allow Vitamin C to be given.  So the hospital conceded, Vitamin C was given, and THAT person who had Swine Flu actually recovered.

The letter written to 'Nature'  by Doctors Brighthope and Denman, was ignored by 'Nature' magazine, even though these two Doctors are specialists in the field of Vitamin C therapy and other alternatives.  They have  done the research, and had the experience,  to show that Vitamin C therapy really does  work.