You can imagine what happens when you stop smoking.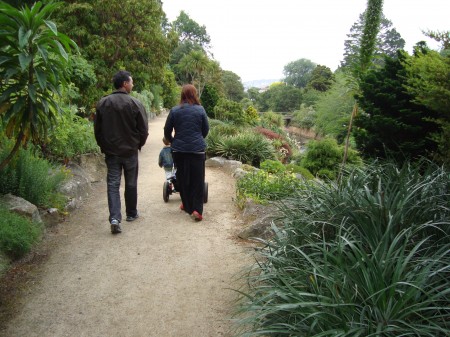 Giving up smoking is very difficult for most people. A few people  manage  the cold turkey approach to giving up smoking:  something makes them decide one morning that they are just sick of  the coughing fit which is experienced  every morning upon waking. And that  coughing fit  is always followed by the  crazy routine of going straight for the fags, the cause of the problem. They decide, on the spot,  that they're never going to smoke  again, and that's it. They don't.
For most of us, achieving our goal of being a non-smoker is far more difficult. It certainly takes a lot of perseverance, in my experience, to keep going on the no-smoking tack, when you repeatedly disappoint yourself by breaking your vow to stop. Read about some helpful tips in Merrilyn's post http://merrilynhope.com/giving-up-smoking/
It is important to keep motivated and  positive about your intentions. All you have to do really,  is to Keep on keeping on – Keep believing that you will finally become a non-smoker, despite the slow progress. If you keep  believing that, then it won't matter whether you take three weeks,  three months, or three years, as long as you  get there. Of course, sooner is better, rather than later, but  don't be disappointed in yourself if you break your vow of abstinence.
Feeling guilty about your failure to quit  actually makes you likely to smoke more. Pick yourself up again, and continue trying to give up. Finally, one day, you will have become a non-smoker.
So – finally, you manage to do it. What happens when you stop smoking – how do you feel?
Of course, you will feel proud of yourself. And justifiably, too. Giving up smoking is, along with  giving up alcohol, one of the best achievements you will make in your life time. Giving up smoking will  improve your health, prolong your life,  and give you and your family a better quality of life. The whole family will benefit because there will be more money for good food and outings. Your family, and your friends too, will also be happier, because they are not subjected to your smoke, and because they do not see you getting closer to death with every puff.
Initially, after you have stopped smoking, you will most likely feel more stressed and bad-tempered. This is partly because all those tobacco and combustion toxins which have been stored in your body suddenly begin to be expelled. The body is jolted into throwing off the stored poisons, because of the sudden withdrawal of tobacco. These poisons which suddenly begin to be expelled can cause you to feel very sick, if not irritable.
As the poisons get expelled, and flood through the bloodstream, you might experience heart palpitations, a fluctuating blood sugar level, dizziness, a foul tasting mouth, a yellow-furred tongue, profuse sweating, and other disturbances of the metabolism.
Over Eating can be a a problem for many people. Initially, though, you should not worry about this, unless you are excessively fat. Generally, smokers are malnourished. They have a deficiency of many of the important vitamins and minerals on which our good health depends. So eating up at the beginning of your adjustment to a smoke-free life should not be of concern. The main thing is to eat nutritious food and  avoid eating bread and wheat products  and  fried foods: if you susbstitute brown rice for any bread you might eat, you won't get fat, and your cholesterol levels will remain healthy.
Avoid Getting Fat: The thing you have to do,  is not so much to curb your eating, but  to ensure that you are not eating any crap foods. Nourish your body and nervous system.  If you are hungry between meals, then try to make the effort to make yourself a carrot juice, or an apple juice. Or simply eat an apple, or a banana – something which will provide sustenance to your body and your brain and your nervous system.
How To Minimize Withdrawal Symptoms
The classic symptoms which you experience when you stop smoking can be remedied very quickly if you take  measures to expell the tobacco poisons as quickly as you can. The more quickly that you can rid the body of these harmful toxins, the more quickly will your health be returned to normal and your mood be happy and constant.
Castor Oil to Eliminate Poisons One of the most efficient ways to get rid of poisons in the body and brain is to take castor oil every second day, for a week or two. An irrigation of the bowel is recommended during this time, especially if you have not done a cleansing diet in a while. This washes away the poisons from the bowel immediately, so that you do not reabsorb the poisons back into the bloodstream. These reabsorbed poisons keep the tobacco drugs in your blood. Getting rid of theses poisons from the bowel and blood  increases the liklihood that you will quit the tobacco habit forever.
Castor Oil, or Ghee Oil  Put either of these two oils into your nostrils at night.  Ghee oil has been used in Ayurvedic medicine to help many health conditions, and ghee oil to stop smoking is one of them.  Castor oil has a similar effect and is another well-tried remedy.
These oils will help your mucous membranes to heal, and also deter youfrom smoking.  Put just three drops up into each nostril and inhale it into the sinuses. You can smear a little of either of these oils into the nostrils during the day time as well.  Every time you get an urge to smoke, just put a little of either castor oil or ghee into the nostrils.
The Apple Diet
If you do not wish to  tackle the castor oil treatment, you might try fasting on only apples for a day. Eat normally for a few days, then do two days on the apple diet.
The Grape Diet
Grapes work just as well as apples. Just eat grapes whenever you are hungry. Grapes and apples eaten raw will have a cleansing effect on your whole body.
Carrot Juice Diet
Another way to cleanse the body quickly is to take a glass of carrot juice every hour for the whole of the day. Again – eat normally for a few days, then try two days on the carrot juice diet.
Natural Tranquillizers
Of course, your brain has been relying on the tobacco drug, to help with your stress levels. Now this is what happens when you stop smoking: your brain does not make the adjustment to a drug-free existence so lightly. It will tell you that you 'need' something. You will fell restless, and perhaps anxious. See the paragraph below on the effects of Vitamin C and Vitamin B, which help  to de-stress your body while you get used to doing without cigarettes.
Yoga Breathing, and Yoga Nidra can help greatly in destressing the body and in oxygenating the blood and brain so that you will feel great.
Read merrilyn's posts  entitled 'Yoga Nidra', and the 'Ha Ha Ha Breath/Quit Smoking' for some simple yoga techniques you can use in quitting smoking.
Alternate Nostril Breathing is of great value in calming the emotions and in acting as a deterrent for smoking.  Simply block off the right nostril with the right hand thumb.  Breathe in through the left nostril.  Hold for a second, then release the thumb from the right nostril and put the ring finger over the left nostril.  Your middle finger and ring finger should be resting above your nose on the eye-brow center.
Exhale through the right nostril.  Breath in through the same nostril you have just exhaled from , that is the right.  Hold the breath for a second, then swap the fingers over so that the left nostril is released.  Breatheout through the left, then in again through the same nostril.  Change the fingers to release the other nostril and repeat, exhaing through the right nostril, then breathing in again through the right nostril.
This can be done in bed at night.  It helps to bring restful sleep and calm the brain.
Diet and Vitamin Supplements
Generally, a low carbohydrate/ high protein diet is the one which is recommended for people giving up smoking or alcohol.
You can give your brain that 'added something' by nourishing it with foods and vitamins and minerals which will negate those unwanted cravings. You can improve your stress levels enormously with the following  specific vitamin supplements.
Vitamin C, especially the non-acidic form such as Ester C, or Calcium Ascorbate, will work not only as a detoxifying agent, but as a soothing,  mild tranquillizer. This makes Vitamin C especially useful when you are giving up smoking, or alcohol. Take 1000 mg three times a day to begin your smoke free life. A dose should be taken last thing at night, as this will help you to sleep well.
Vitamin B Complex is another important supplement for giving up smoking. This nourishes your nerves and brain so that you do not suffer the effects  of giving up smoking so intensely.
Zinc, Magnesium and B6 are essential to good health. You need an extra boost of these minerals when you are giving up smoking.
Calcium is another important mineral which helps us to sustain good health. Alcium also acts as a mild tranquillizer, so this is another one to add to your diet. If you ate a small can of sardines, or some mackerel, every day, then you will be getting plenty of calcium from the small bones in these fish.
You might experiment with merrilyn's recipe for home made calcium supplement in the post "Best Calcium Supplement'. This supplement is better absorbed than calcium tablets are, or even dolomite powder, because it is naturally mixed with other minerals like magnesium and zinc, which aid the absorption of calcium.
Iodine is another important mineral, and you will get this in ample supply from eating sardines or any sea food.
Look at merrilyn's posts entitled  'Giving Up Smoking', 'Giving Up Alcohol Vitamins',  and  'Detox Diets'.  Also:
'Homeopathic Remedy To Reduce Craving For Tobacco'