Autism and Vaccinations
Last night, around midnight on Channel One TVNZ, we had a documentary entitled 'Mercury Falling',  (not 'Mercury Rising'),  which looked at several cases of autism in New Zealand. It discussed the idea that mercury and other environmental poisons might be to blame for autism.  Mercury is an added component to some vaccinations.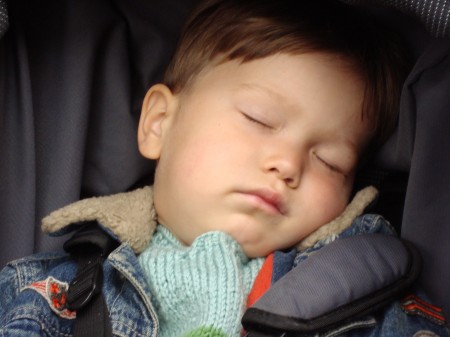 Photo by Merrilyn, Decembewr 2012, of a healthy child who is NOT autistic and who has never had any vaccinations.
It is a shame the documentary was shown so late:  Midnight on Sunday night wouldn't have impacted very well on the public, as most people are in bed at that hour.  Interesting.  Autism New Zealand and a Vaccination authority did the documentary.  It was very well done, I thought.
The idea that vaccinations are one major cause of autism was allowed, but of course we had a couple of doctors who defended vaccinations, saying that  "there isn't any proof that vaccinations have caused autism".
This comment in the defence of vaccination is of interest to me, because it is meaningless:  Doctors are NOT REQUIRED TO KEEP A RECORD OF PATIENTS WHO SUFFER ADVERSE REACTIONS TO VACCINATION – which means, first of all, that the real casualties of vaccination conveniently slip by the notice of the authorities and the drug companies, and, secondly, that the medical profession have no grounds at all in the defence of vaccination.  There 'is no proof that vaccinations have caused autism', because there has been no evidence collected by these doctors who support vaccination.
This documentary looked at alternative options of treatment.  Thanks to the family who gave their time and allowed television into their personal lives to make this important documentary so that we, the public, might benefit.
There is no doubt in my mind that the vaccinations were the trigger for the autistic condition which appeared in two boys in the documentary,  who belonged to the same family.  These children, who are a year or two apart in age, were 'normal' at birth. But both children became 'victims' of autism at the age of three months, after the standard vaccinations had been given.  The documentary indicated that most parents of autistic children in America have said that their children began to develop autistic symptoms after  vaccinations were administered.  I will relate a similar story about my own children after talking about this documentary and the family involved.
Louise, the Mum of the boys, said that both children had had  a dramatic change in behaviour – for the worse – after they were given vaccinations at the age of three months. They became extremely unsettled and cried for no reason for long periods, whereas they had been settled beforehand. They showed no signs of developing speech at the normal age, and now that they are a little older,  they still do not speak.
In America, much research has been done into the incidence of autism in children.  Cases of autism rose dramatically when vaccination programmes were stepped up, which was about the same time as the drug Thimerosal was added to vaccinations.  This was in the 1990's:  Autism grew to epidemic proportions from this time onwards.
Louise heard about another wee autistic boy in New Zealand who had been successfully treated by New Zealand doctor Dr Godfrey. Dr Godfrey is a specialist in environmental health and toxicology. The wee boy, who had had a remarkable recovery from autism due to Dr Godfrey's methods of healing, was pictured on the programme. He looked healthy and happy, and intelligent, could express himself well,  and showed interest in the cameras, the TV men and all that was going on. The contrast to Louise's boys was quite apparent.  They did not make eye contact and were very sad by comparison.  Louise, of course, was excited by the prospect that her children might  recover under the same treatment which had been given by Dr Godfrey to this wee boy.
Thanks to Dr Godrey's efforts:  There WAS a perceptible improvement after beginning the treatment.  However, after months on the chelation therapy, to rid the children's bodies of mercury and other heavy metals, there was not as much improvement in Louise's children as what she had hoped.  It is possible that the treatment may have been successful if it had been followed for a longer period.  It is also possible that Louise's children have been more damaged by environmental causes  than the child who had recovered.
It was pointed out that chelation therapy, and other alternative measures to treat autism and environmental diseases, is a costly treatment in New Zealand:  it is not supported by our medical systems here to the same extent as it is in the USA.  Louise said "Doctor Godfrey is on the right track. But chelation therapy in New Zealand is not supported by the hospitals' . Louise and her husband could not continue with the costly treatment.
Next, Dr Levinson, an American doctor who is a specialist in the same field as Dr Godfrey, offered to give the treatment as a gift.  This was a wonderfully generous gesture, however, there were problems with getting important samples of blood and urine sent to America to be analyzed. This was necessary, to measure and identify poisons in the children's blood and to adapt the treatment accordingly as poisons were eliminated.
It was established early on in the treatment that there were other heavy metals besides mercury, which would still be posing a problem with health.  But eventually Louise became worn out and depressed and gave up on the treatment  directed from America under Dr Levinson.
Louise, if you get to read this – I think you have done remarkably well. You have displayed enormous courage.  To have not one, but two children with autism is not easy.  You have tried so hard, and acted out of love for your dear children.
I think it is good to remember that these poisons can take several years to be eliminated from the body.  I know chelation therapy is meant to act more quickly than other kinds of elimination diets and processes, and that this has not met with your expectations of the treatment – but perhaps you shouldn't give up with some sort of alternative treatment.  There are some very good and clever homeopaths around.  Homeopathy is one type of treatment which is fairly  affordable, and less espensive  than  chelation treatment. Appropriate homeopathic remedies can negate poisons in the blood. There are other detoxification measures which can be taken besides homeopathy.
It might be worthwhile going to see an Ayurvedic practitioner, or a Chinese herbalist. Spiritual Healing would be good, no matter what treatment you give.  Even if you do nothing, Spiritual Healing might help to trigger off a favourable response of some sort – maybe to point you in the right direction for some sort of help.  It is just great that your Mum has come to live with you.  She is a real angel.
And you look beautiful with that new hair-cut.
It is good to remember, too, that everything happens for a reason.  Sometimes, it doesn't matter what you do with a sick person, no treatment of any kind will have any effect.  This does not mean that we should give up, though.  Try to keep an open mind, keep faith  and let the right thing come to you. This is very hard,  I know, when you are caught up in it all.  Words come cheap. But all that effort which you have put in so far will not be wasted in the long run. Nothing good ever is.
I wrote an article just in the last week entitled 'Introduction To Homeopathy'. In this article, I explained that I had turned to homeopathy and other natural modalities of healing after my first born child, who was a 'good' baby, had become puffed out with a reddened complexion, and with persistent crying, after he was given his first jab at three months old.  After this first jab, he became a 'difficult' baby. It took weeks, if not months, for him to settle  down again.
This was in 1974, and I have no idea at all what chemicals were in these vaccinations.  I have heard that some vaccinations were contaminated, but even if they are not 'contaiminated, I think they're pretty risky things to be giving babies. You just can't tell how a child will react, and the outcome of the vaccine can hardly be determined until the child has grown up.
Anyway, by the time he had settled down again, he was six months old and was meant to have yet another injection.
I remember trying to dissuade the plunket nurse at the door, telling her that the vaccination had caused much distress to my baby.  She told me that he might die of any one of several diseases if I didn't allow her to give the injections every three months.  So I reluctantly let her in to give my baby the next shot. Same thing happened, only worse, after the second shot. He cried a lot, would not sleep, and seemed to be in  constant pain with what we call 'colic'. He was slightly swollen with what looked like water retention. These symptoms lasted for weeks.
I decided at that point there would be no more vaccinations or innoculations AT ALL.  So when the plunket nurse next visited when my baby was 9 months old, I sent her away. I refused all injections.  No more of my children had vaccinations of any kind after that. I read all I could about homeopathy so that I could avoid the doctor as much as possible, for all those common childhood illnesses.
So I had the best of intentions to avoid all innoculations and vacinations. Alas, my next child was born sick as a direct result from our house  being sprayed for several hours by helicopter with 245T while she was still in the womb. My wee son and I were in the house at the time, and we both became very ill with eczema or psoriasis,  developed allergies to many foods, and had  breathing problems similar to asthma which I had never experienced before.  About three months after the spraying incident, my new baby was born with  similar health problems, only worse:  She had terrible breathing difficulties.  She could not digest breast-milk. Her vitality was extremely low, yet she had been born a healthy size.
Contaminated breast milk did not help: While I was still pregnant, we had continued to drink the stream water, which was our only water source, after the spraying.  My milk would have been contaminated heavily with 245T from the run off  into the stream, as well as the direct contact with the spray. We were also drinking cow's milk from a farm up the road where there was much spraying of chemicals, including the use of 245T, known as 'agent orange' in Viet Nam.
So we began our trips to the local hospital for treatment.  It was mentioned by the doctor there that she may have had cystic fibrosis,  but this was never confirmed. We did tests which were inconclusive.  She may have had a propensity for cystic fibrosis, but I am sure that the 245T was ultimately responsible for bringing the condition out, because my older child who was with me the day of the spraying, and myself, were both very sick  with similar complaints for at least a  couple of years after this incident.
Anyway, after all that, she died at three months from " hospital misadventure", because a nurse aid gave her about half a cupful of ventolin from a test-tube.  They had been giving her just half a teaspoonful in the evenings, but never any more than this. This nurse marched into my room with the test-tube one evening, and simply poured it down my baby's throat in front of me. My baby swelled out within about half an hour, and her skin went blotchy.  In the morning, just before we were raced away by ambulance to another hospital, the 'good' sister who came on duty said my baby had had heart failure within half an hour of being given the ventolin the night before, and had suffered brain damage as a result. A month later, after the transferral to the bigger hospital, we agreed to our daughter having life support taken from her. She died at just three months old  after a short life of immense struggle.
I had been to the doctor after the 245T spraying, while I was pregnant, to explain that both my one-year-old and I were both ill with breathing difficulty and nausea because of the spraying.  The doctor  was insistent that 245T would not have affected my health or the health of my one-year-old. He said no, that would not have made us sick.  He said  " There is no evidence to say that 245T is  harmful to the health'…… A load of cods-wallop………utter nonsense, he said.
He took my pulse and blood pressure, told me I was a hypochondriac, because  there was nothing at all physically wrong with me, and there was nothing wrong with 245T either. This was farming country.
How often do you hear doctors saying stuff like this on the television? Every week, you hear some doctor banging  on about proof:
'There is no evidence to suggest'……..begins the argument. How many people need to die before the authorities take any notice? How many people need to suffer?  How many children have to suffer before drug companies and doctors stop testing out their medicines on them?
All issues are the same – when someone is making money out of a product, it is usually very difficult to get that product highlighted as to its negative effects on health.
Despite the sadness in the story, I accept that my dear daughter was destined to spend just a short time on this earth, and that there was a definite reason for her coming here.   It did not seem to matter where i went, or how I tackled the problem of her illness:  There were definite elements of her suffering that were right outside my sphere of control.  Maybe these experiences were designed to foster compassion in me, and get me interested in the subject of natural health in a big way – Who knows?  I only know that  she is not far away from me, and that  the outcome of her short life has certainly been positive in the long run.
There is meaning in everything, and value in every experience. I pray that Louise's boys might be helped.